How to Get a Foot in the Door of the Coffee Bar Business
If you're looking to start a coffee shop, it's important to first get your foot in the door of the coffee bar business. This can be done by working for an existing coffee shop or by starting out as a barista.
When starting out, it's important to learn as much as you can about coffee. This includes learning about different types of coffee beans and brewing methods. It's also important to develop your customer service skills. This involves creating a welcoming and friendly atmosphere for customers and providing excellent customer service with a touch of hospitality.
Finally, it's important to network with other coffee shop owners and baristas. This can help you learn more about the industry and find potential partners or employees for your coffee shop.
What are the Different Options for Starting a Coffee Shop on Your Own?
Opening your own coffee shop can seem like a daunting task. There are a few different ways you can go about starting your own coffee shop, and each has its own set of pros and cons.
One option is to start from scratch and open a coffee shop from the ground up. This can be a risky venture, as there are many things that can go wrong in the early stages of business. However, if you're successful, you'll have complete control over your shop and its operations.
Another option is to buy an existing coffee shop. This can be a less risky way to get into the coffee business, as the previous owner will have already done most of the hard work setting up the business. However, you'll need to make sure that the shop is doing well financially and that it has a good reputation in the community.
Why You Should Avoid Starting A Cafe with Other People's Money or Loans
There are a few reasons why you should avoid starting a cafe with other people's money or loans. First, it can be difficult to get everyone on the same page. Second, if the cafe doesn't make enough money, everyone involved could be stuck with a bill they can't pay. Third, it can be difficult to maintain control of the business if it's not your own. Finally, there's always a risk that the cafe will fail and everyone will lose money. If you're passionate about opening a cafe, it's best to save up your own money and do it on your own terms. That way you'll have complete control over the business and you won't be responsible for anyone else's financial losses.
How Startups can Benefit from Opening a Coffee Shop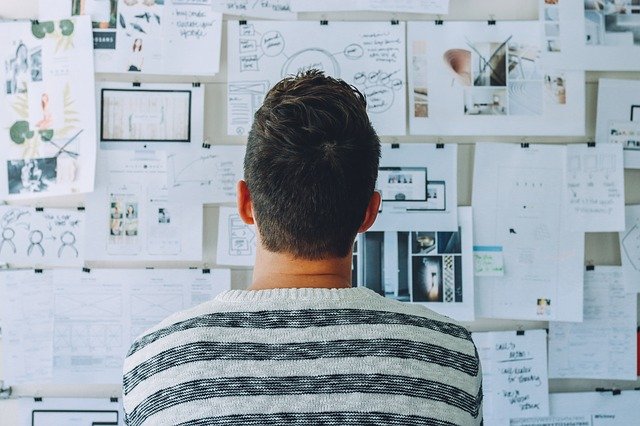 For starters, a coffee shop is a perfect place to network with other small business owners and entrepreneurs. It's also a great spot to meet new customers and clients. In addition, a coffee shop is a perfect venue for hosting events and workshops.
A coffee shop can also be a valuable source of income for your startup. In fact, many small businesses use their coffee shops as a way to subsidize their other operations. By providing high-quality food and drink at an affordable price, you can help your business grow while also serving your community.
Coffee shops offer several advantages over other business models. First, coffee is popular all over the world and there are few products that can match its global appeal. Second, coffee is relatively cheap to produce and can be sold at a profit even in low-margin markets. Third, coffee shops don't require a lot of startup capital – in many cases, you can start a coffee shop with as little as $10,000. Fourth, coffee shops offer a great opportunity to build relationships with customers and create a loyal following.
What Kind of Coffee is Best for Opening a Cafe?
When it comes to coffee, there are so many different types and roasts that it can be tough to decide which one to use for your cafe. You want something that will be popular with your customers, but you also need something that will be profitable for you. So, what kind of coffee is best for opening a cafe?
Arabica coffee beans are generally considered to be the best type of coffee for cafes. They have a lower acidity level than other types of beans, which means they're less bitter and more smooth tasting. They're also more expensive than other types of beans, but they're worth it for the quality and flavour they provide.
Robusta coffee is more bitter and has a higher caffeine content than Arabica coffee. It's a good choice for cafes that want to offer a strong cup of coffee.
Decaf coffee is also an option, and it has a slightly sweet flavour. When choosing which type of coffee to serve, it's important to consider the taste preferences of your customers.
Another factor to consider when choosing coffee is the roast level. Light roasts have a lighter flavour and are roasted for shorter periods of time than dark roasts. Dark roasts are roasted for longer periods of time and have a richer flavour.
Decorating Your Coffee Shop
One of the best ways to show your customers that you appreciate them is by decorating your coffee shop in a way that makes them feel comfortable and welcome. You can do this by adding personal touches to the décor, such as photos of your customers or staff, or by using colours and themes that reflect the customer's culture or nationality. If you're not sure what theme to choose, why not ask your customers for ideas? They'll be sure to appreciate the effort you've gone to in order to make them feel at home.
You can also use décor to create a unique atmosphere in your coffee shop. For example, if you want to create a relaxing environment, you could add some soft furnishings or plants, while if you want to create a more lively atmosphere, you could add some bright colours or prints.

Framing photos is a great way to add personality and character to a coffee shop. It also helps to personalize the space and make it feel like home. There are a few things to consider when framing photos for a coffee shop. The first is the size of the photo. It's important to choose a size that will complement the space and not overwhelm it. The second consideration is the type of frame. There are many different types of frames to choose from, so it's important to select one that will match the style of the coffee shop. Finally, it's important to select photos that reflect the personality of the coffee shop and its customers.